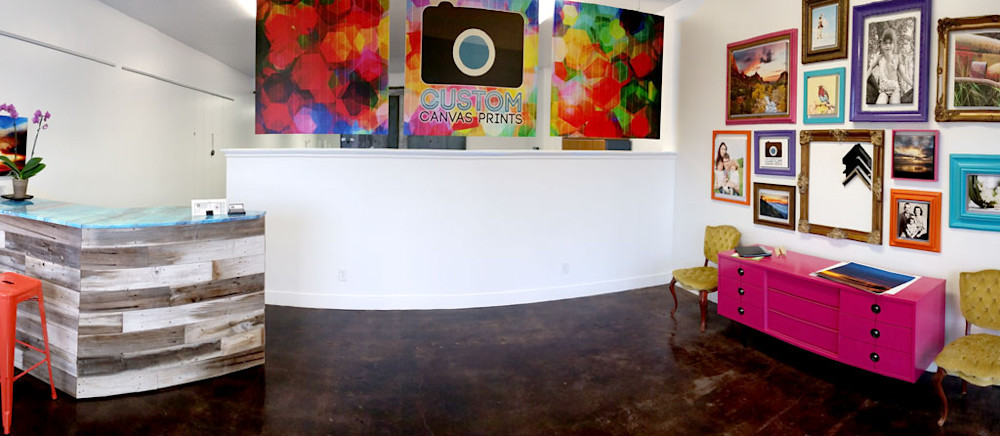 Since 2009 Custom Canvas Prints has helped designers, artists, and regular ol' people transform their images into amazing works of art. Our customers love us and the formula for our success has been simple:
We provide those little "extras" at no additional cost. Finding the best price for printing your canvas can be tricky because often companies will advertise a low price but then charge you a ton for any kind of touch-up or styling. We think every canvas print should look amazing so we include those things at no additional cost to you.
We always use premium grade products. How should you know the difference between canvas materials, wide format printers, or ink qualities? While others may offer options you won't be satisfied with we use our expertise to ensure you get a great product every time.
We print everything in the USA. Other than contributing to creating jobs in your backyard, this means our customers get a super-fast turn around on their projects (usually in 5-7 business days) and a better quality product. Our people check each canvas when it is printed, again after it is stretched and sealed, and once more hanging from our own wall for good measure. Your big-box print shop importing their prints from high-volume overseas shops won't be able to promise you that kind of turn-around or attention.
We like people. We hate calling people that we've given money to, or want to give money to, only to be greeted by some confusing automated system and layers of support staff. Why would we force our customers to go through that experience? We're big enough to know what we're doing but small enough that you'll actually talk to someone that can answer your questions.
Ultimately we put our money where our mouth is. If you're not satisfied with your print we'll bend over backwards to make things right. This is the kind of experience that has kept us in business and made our customers excited to come back to us over and over and why you'll be glad you decided to work with Custom Canvas Prints!
So what are you waiting for? Let's get started on your project!